MARÍA DOÑATE GAZAPO DE BADIOLA • FOUNDER & DIRECTOR OF MDG ALMOND
Qualified ARCHITECT. An interior and furniture design specialist. A versatile professional whose areas of expertise include designing and planning architectural and interior design projects, project and budget management, graphic and furniture design. Since 2006 she has worked on several renovation projects in Spain.
"Architecture must benefit people. When you're working in a location, it's essential that you transmit your love for tradition, for the history of a people and their roots. You can't ignore the past, acting as though the spaces we inhabit have never previously been a home to others". (María Doñate)
PROFESSIONALS
At MDG Almond, María Doñate leads our multi-disciplinary team of professionals who are able to adapt to the requirements and style of each individual project.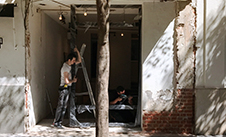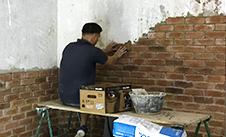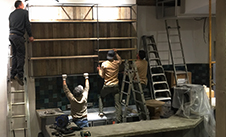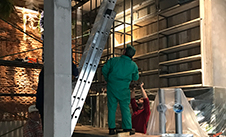 ARCHITECTURE
SCULPTURES OF THE VOID PROJECT
Performing Arts Centre at las Canteras de S'Hostal, Ciudadela, Menorca. Technique used: technical drawing with AutoCAD finished by hand using a tablet and Photoshop.